Fine area rugs are a valuable feature of your home and they deserve to be cleaned and maintained properly.
With the proper care and rug cleaning schedule, your area rugs should last for decades and can be passed down from generation to generation.
Our area rug cleaning technicians are trained to use a variety of specialized rug cleaning processes, depending on the individual needs and limitations of each rug.
There are a wide variety of factors that can influence the type of process we will use for your rug, including the method of construction, fiber type, dyes, and soils present. Dry soil (sand or dirt) removal is 90% of the cleaning process.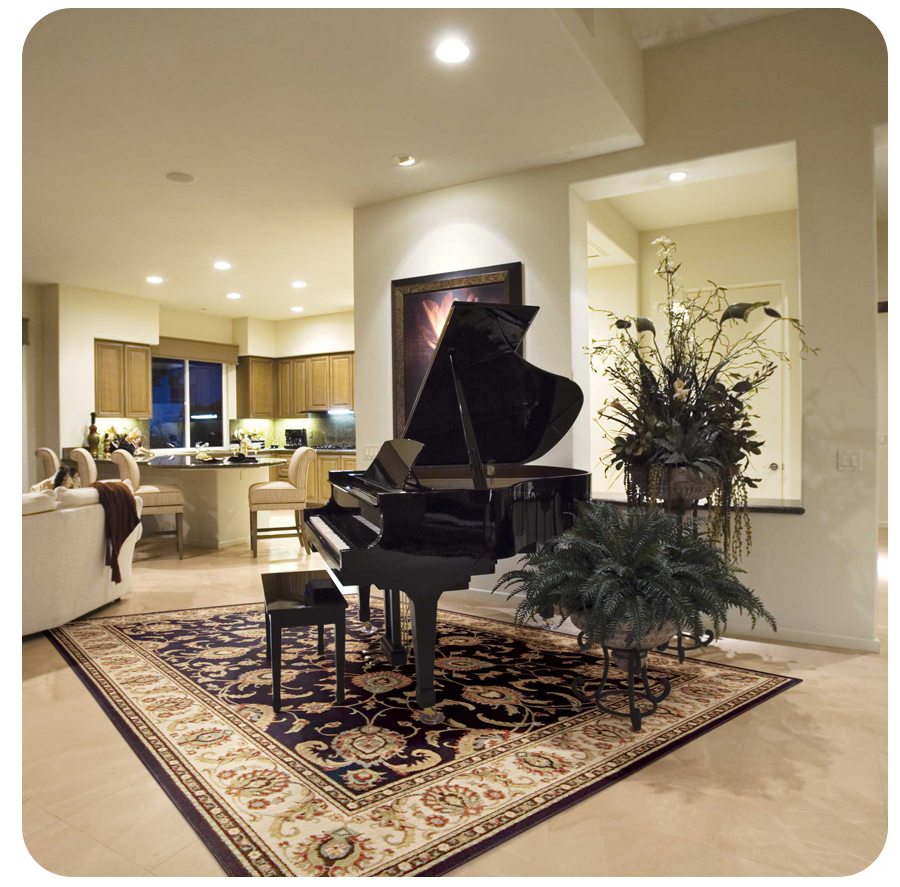 What products and methods does Super Mario Carpet Cleaning use for "on site" rug cleaning?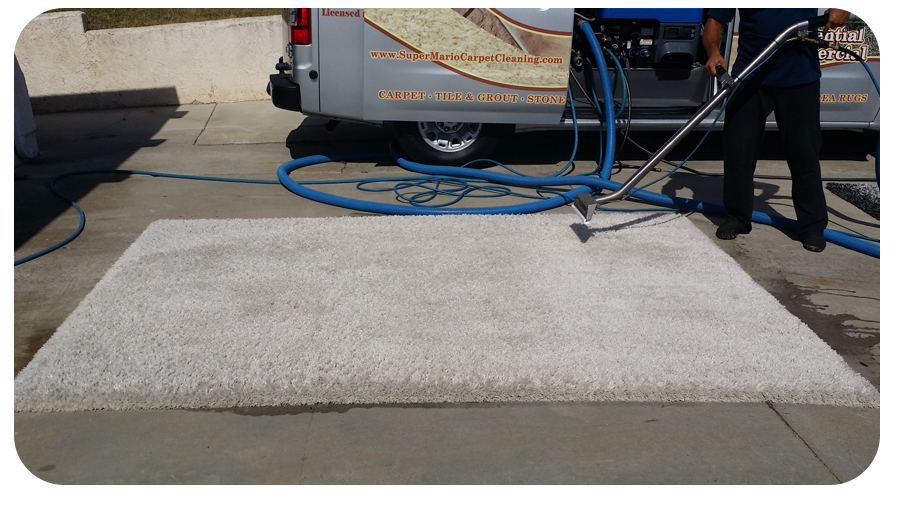 Not all rugs are 'created equal'. There are many different rug types out there. Natural yarn rugs are more sensitive to high temperature and alkaline PH while synthetic rugs tend to have the opposite characteristics. Due to the complex nature of rug materials, our technicians are trained to examine the makeup materials of your rug before determining the right combination of products that will yield the best cleaning results.
Your area rug will be cleaned 'on site' using our industrial grade truck mount equipment - ProChem Everest HP650 . The superior steam and unparallel suction power of our truck mount equipment allows for faster drying time. We also use water softener for softer and more resilient area rug cleaning results.