RESIDENTIAL CARPET CLEANING
Super Mario Carpet Cleaning knows that a healthy home starts with clean carpets!
After all, your carpets are the largest filter in your home. Nothing cleans more thoroughly or protects your investment better than hot water extraction, also known as steam cleaning. Our certified technicians use the hot water extraction method to remove dirt, grime and allergens from your carpets.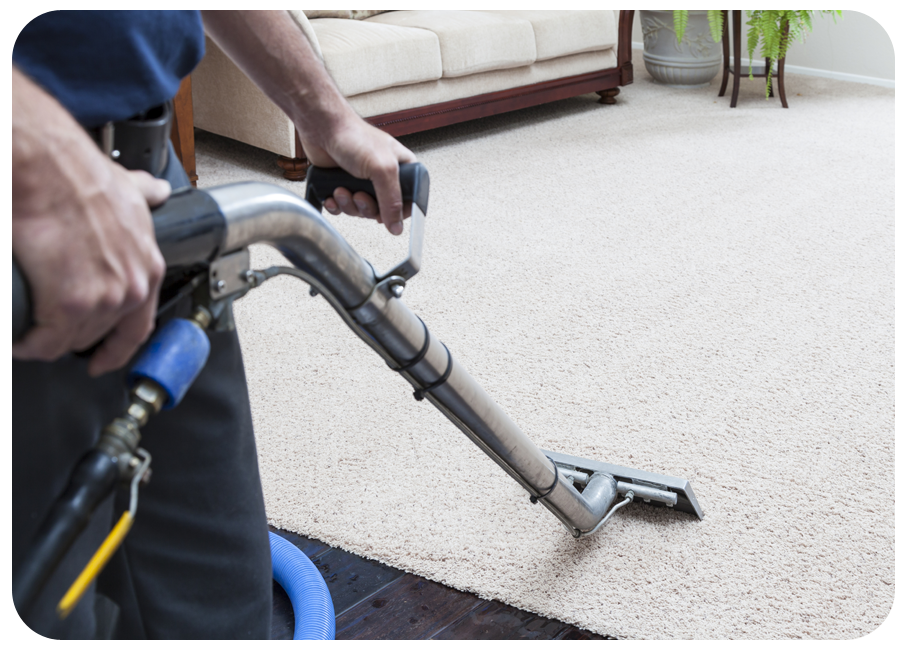 The hot water extraction method is the preferred carpet cleaning method recommended by most carpet manufacturers, including Shaw Industries, the largest carpet manufacturer in the world. When performed by one of our certified technicians, hot water extraction using a truck-mounted system will give your carpet the deepest, healthiest cleaning possible, while protecting your warranty.
Super Mario Carpet Cleaning uses only the best, most state-of-the-art cleaning equipment and cleaning solutions in the industry. The right tool or piece of equipment is the key in making a huge difference in the cleaning results!
Our Carpet Cleaning Process
Pre-Treatment: Application of soap free, odorless cleaning solution that breaks the surface tension of the carpet, loosens, deflocculates, and suspends embedded soil.
Agitation: After applying cleaning agent we agitate carpet pile with intensive aggitation by CRB (counter rotating brushes) machine that makes cleaning agent unleash it's full power. Also, CRB picks up a lot of particles from the carpet and pulls up stuff that get extracted in next extraction phase of our cleaning process.
Rinse: Flushes out suspended soil & Pre-Treatment solution
Neutralize: A chemical process that balances any Pre-Treatment solution residue by buffering down the carpet condition to a PH7 neutral. This step prevents re-soiling keeping your carpets cleaner, longer.
Extract & Emulsify: This is our final step in ensuring all soil, and solution residues are fully removed, while sanitizing at high temperatures.
Grooming: Eliminates pile distortion and matting and creates an even appearance for your inspection.
Drying: 98% of the carpet will be dry immediately following our extraction process due to the strong suction power of our truck mount vacuum. Nevertheless, we will also use our downdraft carpet dryer to make sure that we leave you with dry, slip proof surface.
What method, chemicals and equipment does Super Mario Carpet Cleaning use?
Method: Truck mounted hot water extraction method which offers the deepest carpet cleaning possible.
Chemicals: PROCYON - products that are powerful and yet Soap free / Detergent free, Odor less, Hypo-allergenic, Non-Toxic, and Biodegradable with no VOCs and no off-gassing. Made with all natural ingredients, PROCYON products are one of the safest carpet cleaning products in today's market.
Equipment:
Counter Rotating Brushes machine - This machine makes possible to clean toughest carpets by agitating carpet pile and pulling up dirt particles from the bottom part of carpet fibers. We made agitation step a must before we do the extraction.
ProChem Everest HP650 - industrial grade leader in Truck mount systems. Superior steam and unparallel suction power make this machine the "Ferrari" of the truck mounts. Every 18 degrees Fahrenheit doubles the cleaning power of the chemical. Greater suction power equals faster drying time. We also use water softener for softer and more resilient carpets!