Commercial Kitchen tile Cleaning
If you work in the food preparation industry you are by no doubt well aware of the stringent rules and legislation governing the condition a professional kitchen must be kept in. FDA Food Code, Food Hygiene and Safety state laws all go into great detail about the proper maintenance of a working kitchen, but maintaining the best standards can be difficult, especially when you are trying to run a business.
However, this need never be a problem again if you choose Super Mario Carpet Cleaning for your commercial kitchen's tile and grout cleaning.
We use the latest equipment, known as rotary jet extraction, along with state-of-the-art technology to clean tile and grout. This process cleans tile and grout more efficiently, more effectively and more thoroughly than any other method to date.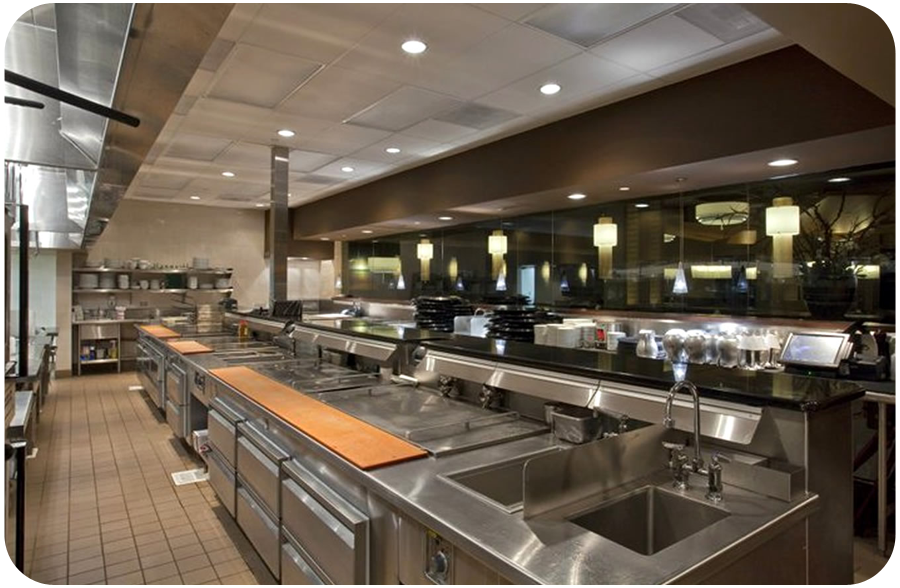 Super Mario Carpet Cleaning is experienced in rotary jet extraction cleaning, which can be described as specialized pressure cleaning with a powerful vacuum. Your tile and grout is steam cleaned at 1000psi while the water is extracted continuously.
This method penetrates deeply into the pores of the grout where it emulsifies and suspends the soils. These soils are continuously extracted during the cleaning, leaving your tile and grout sparkling.
When done by our experienced technicians, rotary jet extraction cleaning prepares the grout for sealing much more effectively than any other method. Grout that is prepped in this manner allows sealers to penetrate more thoroughly, which make them last longer. The grout sealing process can extend the life of your ceramic tile and maintain its luster longer than traditional cleaning methods.